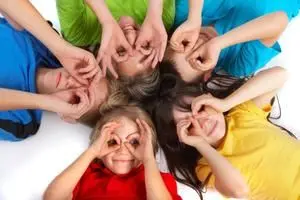 Donna Peddy, Licensed Marriage & Family Therapist, is recognized as a "pioneer" in introducing Social Skills Training Groups to the Dallas - Ft. Worth metroplex.
With over thirty years of Group Counseling experience, she has developed a variety of unique group therapy programs that enhance children's social, emotional and cognitive development.

Social Skills Training Groups for Children & Teens help facilitate a child's understanding of the HOW, WHAT, WHEN & WHY of positive, successful social interaction. There are essential skill clusters a child needs in order to learn, integrate and apply newly acquired skills into an appropriate social context. With repeated practice these skills can gradually become automatic.
Social Behavioral skills
Social Perceptual skills
Social Cognitive & Emotional skills
Donna's Social Skills Training groups incorporate individual behavioral goals, social perceptual goals, social cognitive & emotional goals needed to increase a child's social competence and emotional IQ.

Enroll now in Social Skills Training Groups facilitated by Donna Peddy:

Social Skills Training Groups
Leadership Skills Training Groups
for Children & Teens
Social Skills Training & Leadership Training Groups are process-oriented with activities that target the "unwritten social rules" that guide successful social relationships and lay the foundation for life-long friendships. Children & Teens learn and apply social behavioral skills, social perceptual skills, emotional and social cognitive skills. Goals and reinforcement ideas, for parents & schools, are designed to help children and teens develop and integrate:
Social Behavioral Skills: reciprocal conversation skills, express interest & understanding, take responsiblity, self-expression, respond to teasing, share, take turns, join-in, fairness, problem-solving, conflict resolution, compromise, decision-making, bullying responses, refusal skills, eye contact, listening, apologize, friendliness, cooperation, assertiveness

Social Emotional & Cognitive Skills: social cognition, sustain attention, self-control, emotional regulation, cause & effect, reasoning & logic, identify social cues, handle disappointments, increase self-esteem, cognitive flexibility, response inhibition, cognitive mindfulness, patience, mood recognition, delay gratification, manage shyness & anxiety, cognitive control

Social Perceptual Skills: interpret & respect social cues, increase empathy, perspective taking, self-reflection, self-evaluation, perceptual flexibility, forgiveness, understand other's motives, respecting other's space, mood management

Groups meet weekly for 1 hour. Groups are year-round, flexible entry, with an initial 12 week commitment.

Please download a Social Skills Group flyer
Junior Pals
Social Skills Training for Pre-school Children
Junior Pals is a ten week, activity based program designed to enhance the pro-social skill development of young children. Fun and developmentally appropriate experiences are provided to help build and strengthen positive & successful social relationships.

The Junior Pals program focuses on: sharing, joining in play, listening, cooperation, self-control, turn taking, dealing with losing and other disappointments, patience, appropriate self-expression, reciprocal communication, perspective taking, good sportsmanship, basic manners, following directions, compromising, dealing with teasing

Please download a "Jr Pals" flyer



For specific group dates and times, please click Contact Me
or call Donna at 214-349-5564.